Autor:
Jimena González Sanz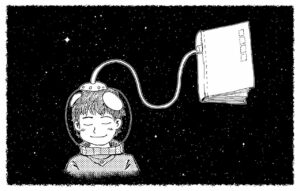 Keep an eye in English
READING COMPREHENSION.
Autor: Jimena González Sanz.

Simply put, reading comprehension is the act of understanding what you are reading. While the definition can be simply stated, the act is not simple to teach, learn or practice. Reading comprehension is an intentional, active process that occurs before, during and after a person reads a particular piece of writing.
What is the reading process? What do we do during the reading process? The following ideas can sum up the main things that happen on each stage.
The reading process has three stages: The initial stage, prereading or before reading, then the second one that happens while reading and the third and last one is the post reading or exploring and extending your reading.
Leer más