Keep an eye in English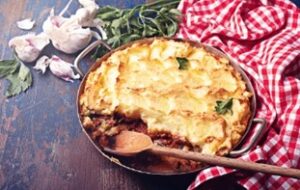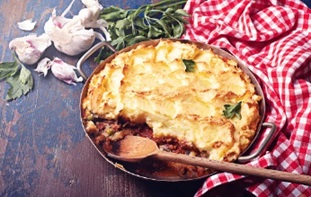 Keep an eye in English
TRADITIONAL BRITISH DISHES YOU NEED TO TRY.
Autor: Verónica Amaro Bermejo
Shepherd's Pie
Shepherd's Pie is primarily made from minced lamb and potatoes. Many families will make this dish using beef, but then it should actually be referred to as Cottage Pie, as shepherds only herd sheep (duh).
Most Brits would agree that Shepherd's Pie is best eaten at home with your family and, in fact, the dish is not often served in restaurants.
Beef Wellington
Beef Wellington is a fillet of steak coated in patê and then rolled in pastry. Although the dish shares its name with the famous Duke of Wellington, it actually shares no link with the British nobility. In reality, it is thought that Beef Wellington was based around the French dish filet de bœuf en croûte (fillet of beef in pastry).
Beef Wellington is served in posh pubs and restaurants up and down the country.
Leer más